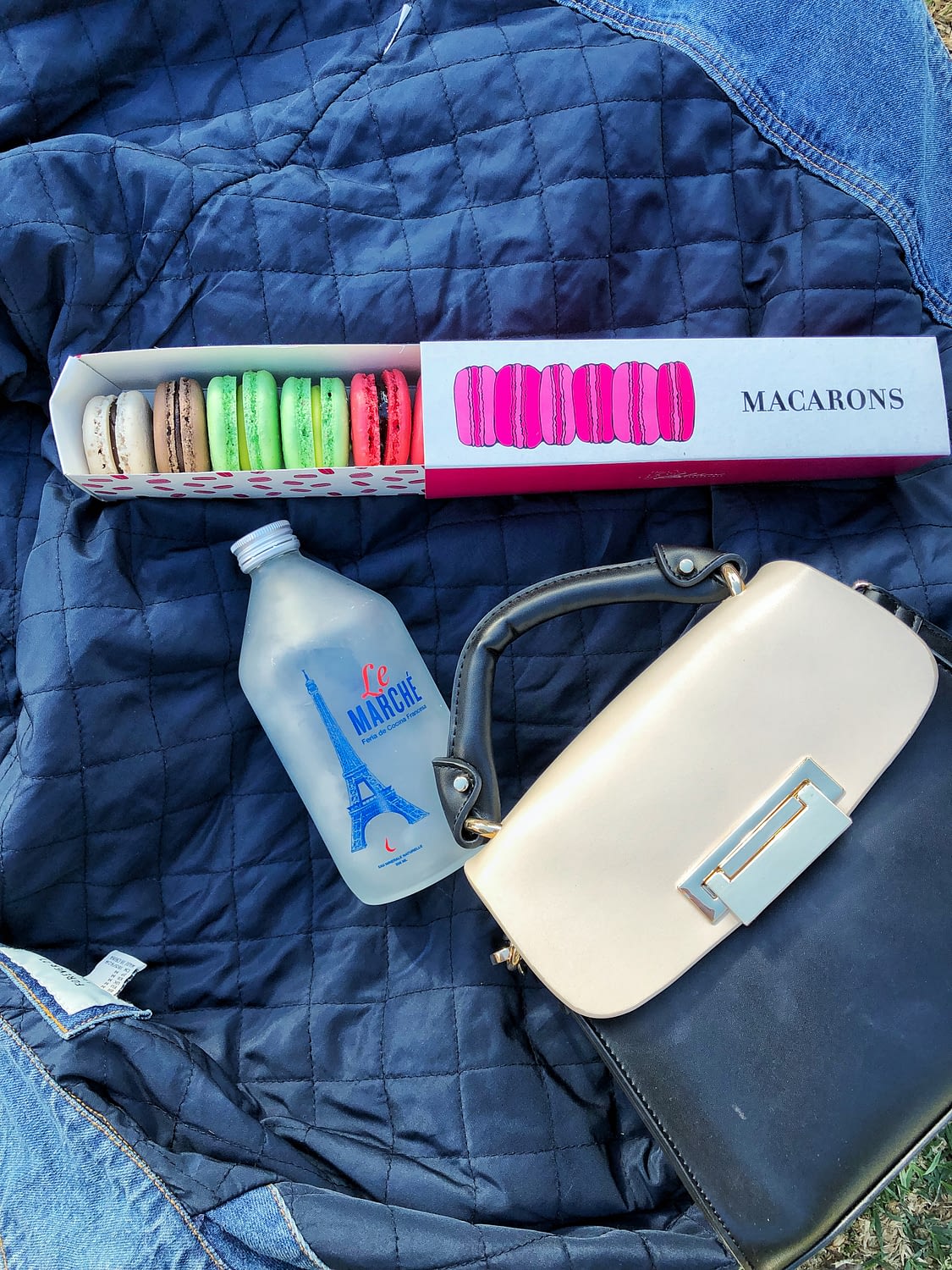 ¡Amo la comida francesa!
¿Y cómo no?
Me crié rodeada de una familia que tenía un fuerte amor por Francia y su gastronomía. Mi abuelo fue embajador de Venezuela en Francia así que mi papá vivió una pequeña parte de su niñez allí y por eso mismo, los recuerdos de París siempre eran un tema recurrente en las reuniones familiares.
No es sorpresa que me guste una deliciosa «entrecot«, que me guste el queso «brie» o que muera por un « éclair «, todo esto me lo enseñaron y aunque ame la comida en general, siempre uno tiene un cierto afecto por las cosas que te transmite tu familia.
Cuando me enteré que en Buenos Aires iba a haber una feria de comida francesa no dude en decirle a mi hermana para que fuéramos. Era un lindo domingo y aunque teníamos planeado ir al cine, decidimos tomar un momento antes para ir a comer a la plaza Francia.
La plaza estaba ambientada con música en francés y una gran cantidad de stands llenos de deliciosa comida y productos para vender  (entre ellos mermelada, quesos y una gran variedad de panes). El único problema: el festival Le Marché era un éxito y las largas colas de personas fueron un gran obstáculo para comer todo lo que te provocara (porque hablando serio, provocaba comer todo).
Tuvimos como dos intentos fallidos para comer «Raclette» (un queso fundido acompañado con papas hervidas, charcutería a elección y ensalada), sin embargo, pudimos comprar macarrones (y yo feliz porque es uno de mis dulces favoritos) y probamos una hamburguesa diferente, hecha de cordero y mostaza francesa Dijon.
Lo lindo de toda esta experiencia es que nunca había sentido a Buenos Aires tan viva, había demasiada gente en la calle, en la grama sentada, disfrutando del aire libre y de la gastronomía. Esta ciudad me enseñó que no tenemos que ir muy lejos para experimentar lo mejor de otros países, así que plausos a la Asociación Gastronómica Francesa Argentina por organizar este linda y deliciosa feria.
Realmente volví a revivir los recuerdos de mi familia.
–
I love French food!
I grew up surrounded by a family that had a strong love for France and it's gastronomy. My grandfather was the ambassador of Venezuela in France and my father lived a small part of his childhood there so for that reason, memories of Paris were always a topic for conversation in the family gatherings. So it's no surprise that I like a delicious «entrecote», that I like «brie» cheese or that I die for an «éclair», all this was taught to me and although I love food in general, you always have a certain affection for the things that your family give to you.
When I found out that there was going to be a French food fair in Buenos Aires, I didn't hesitate to tell my sister to go. It was a nice Sunday and although we had planned to go to the cinema, we decided to take a moment before to go to eat at Plaza Francia.
The place was set with music in French and a lot of stands full of delicious food and products to sell (including jam, cheese and a variety of breads). The only problem was: the festival Le Marché was a success and the long lines of people to get food were a great obstacle to eat everything that provoked you (because serious talk, if you went there you wanted to eat a lot).
We had two failed attempts to eat «Raclette» (a melted cheese accompanied with boiled potatoes, charcuterie and salad), however, we were able to buy macarons (and I am happy because it is one of my favorite sweets) and we tried a different hamburger, made of lamb and french Dijon mustard.
The beauty of all this experience is that I had never felt Buenos Aires so alive, there were too many people in the street, sitting in the grass, enjoying the fresh air and the gastronomy.
This city has taught me that we don't have to go very far to experience the best of other countries, and I give a big applause for the ones that organized this delicious experience. Also, because it reminded me of my family! 
---
---